Mykonos Town is the living heart and soul of the island. A splendid settlement, highlighting the Mykonian architecture with the whitewashed houses and the narrow, cobbled pathways. It is also known as Chora and has been the meeting point of celebrities and jet-setters, party people and those who wish to take in the true meaning of Mykonos island. 
Most of the day and night, Mykonos Town is closed to traffic. So this creates an aura of serenity all around. But at the same time, this is where you find all the legendary night clubs and bars in Mykonos. Shopping options are copious, along with entertainment. Little Venice is just a stone's throw away, on the edge of Mykonos Town. There you are welcome to enjoy the most thrilling and romantic sunsets of your life, over a glass of iced cocktails.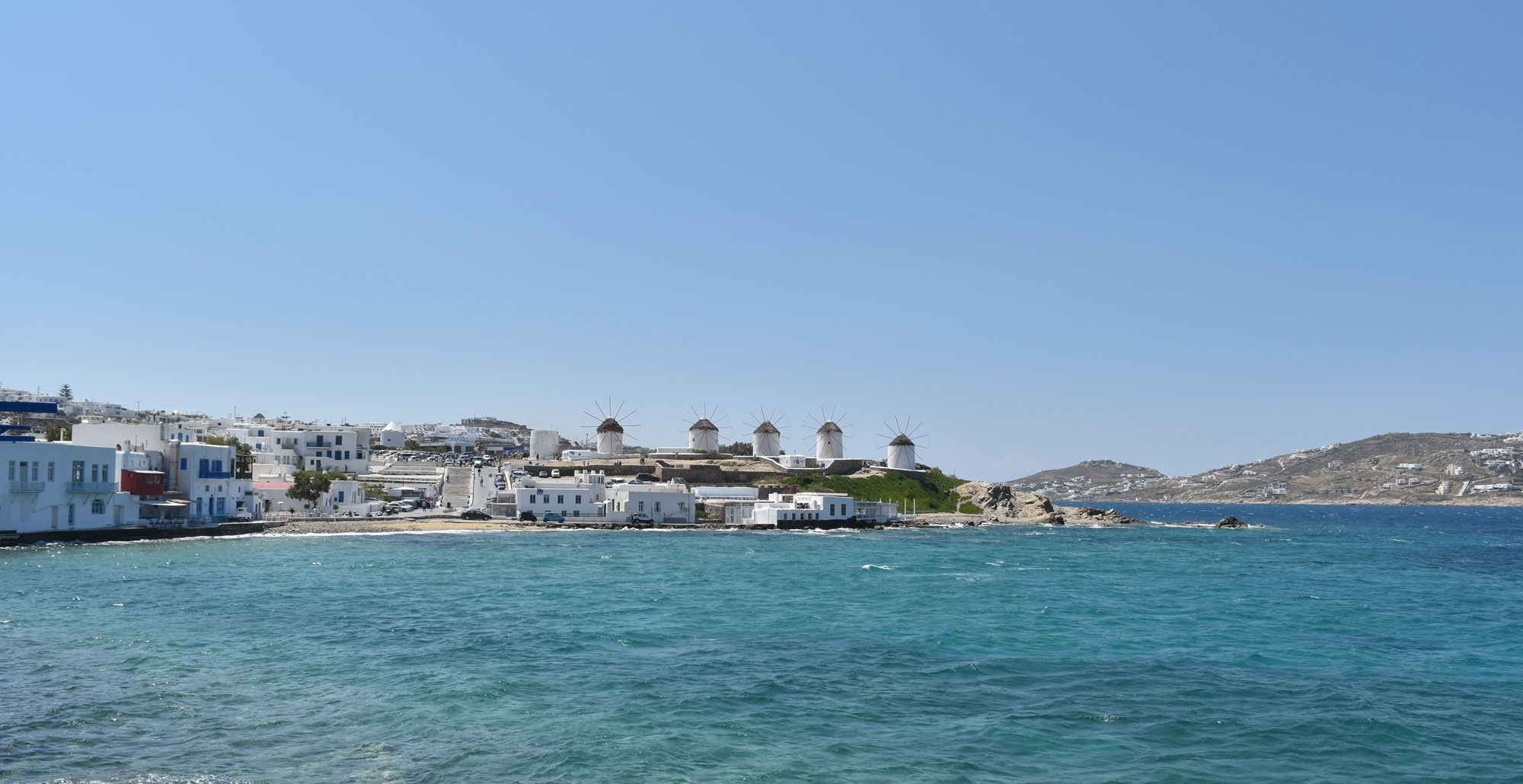 And within small distance from Mykonos Town, the iconic windmills still stand tall and remind everyone this is indeed the Island of the Winds. In the past, the windmills have been the driving force of Mykonos and the main generator of energy. Nowadays, they are not used in the same way as before. But they are literally parts of the island's history and glorious culture. Many have been transformed into art galleries and cultural museums. And the view from the windmills is utterly amazing! 
Discover Mykonos Town and visit the windmills nearby. Enjoy each and every single moment, as you learn more about the island and experience its uniqueness!