On the edge of Mykonos Town, the architecture of the island does not seem identical. Unlike the usual all-white houses and blue shutters, in this neighborhood you are greeted by colorful structures. Merchants from Venice had inhabited this particular place in Mykonos, leaving their mark and special identity all around. And these merchants were threatened by the pirates, so they discovered a way to load and unload their goods in safety.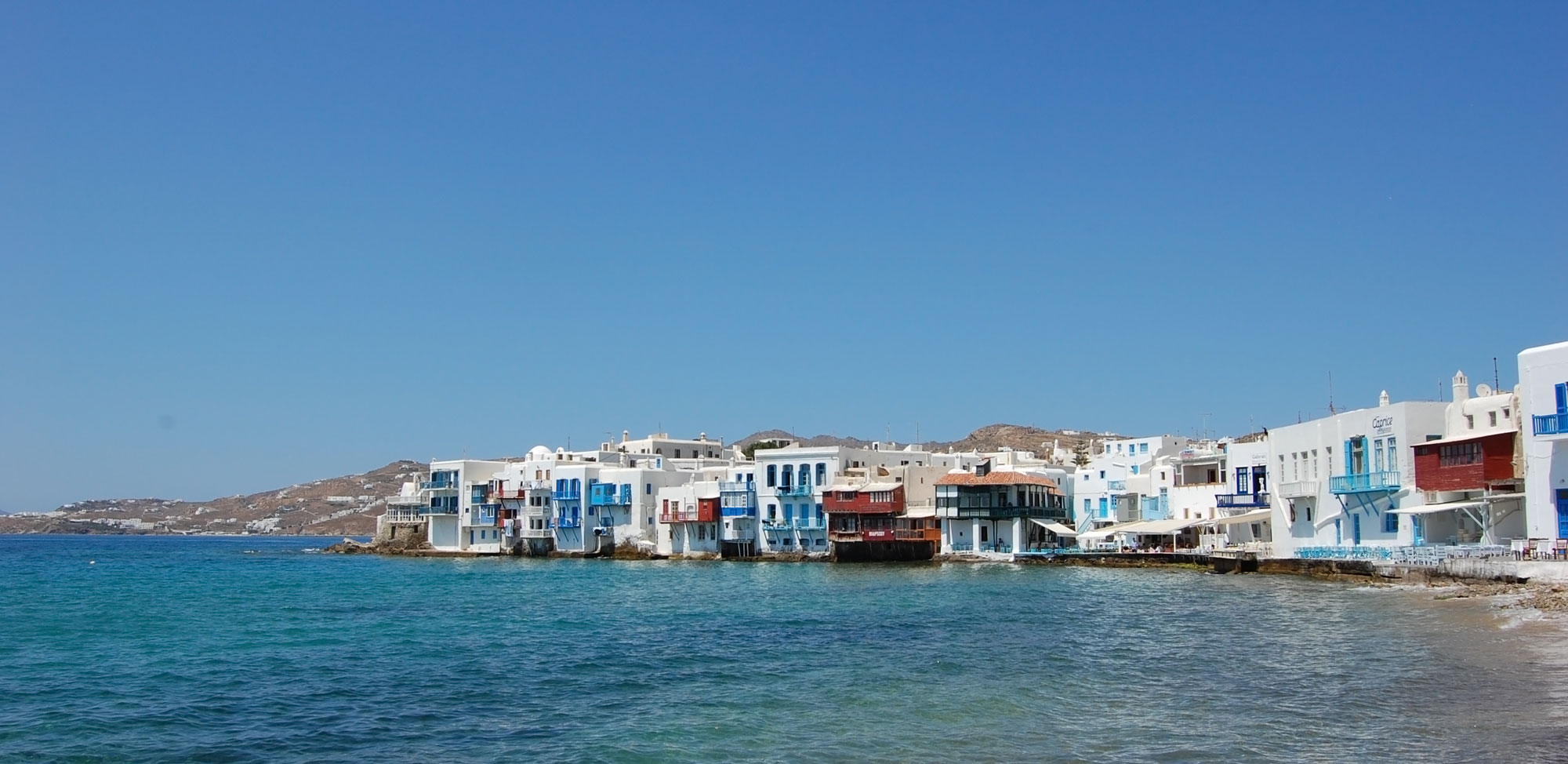 As you will see once having reached Little Venice, there is a loading dock underwater to most of these houses. This allowed the merchants to complete their business in no time and thus avoid hostile intrusions. Nowadays, the houses are not inhabited. But most of them have been turned into bars with a stunning view to the sea. 
Little Venice is world famous for the marvelous sunset experience that it offers to travelers from all over the world. As the sun is heading down to sleep, it gradually melts in the sea. At that moment, thousands of different colors burst in the sky. Orange and pink, purple and red create a magical canvas that mesmerizes and bedazzles. So people flock Little Venice in the afternoon, in anticipation for this unique spectacle. Many find a seat at one of the bars and order a refreshing cocktail, so as to top this experience in the most wonderful manner possible. 
Take the time to enjoy at least one sunset at Little Venice. Nature at its finest peak, celebrated by Man!